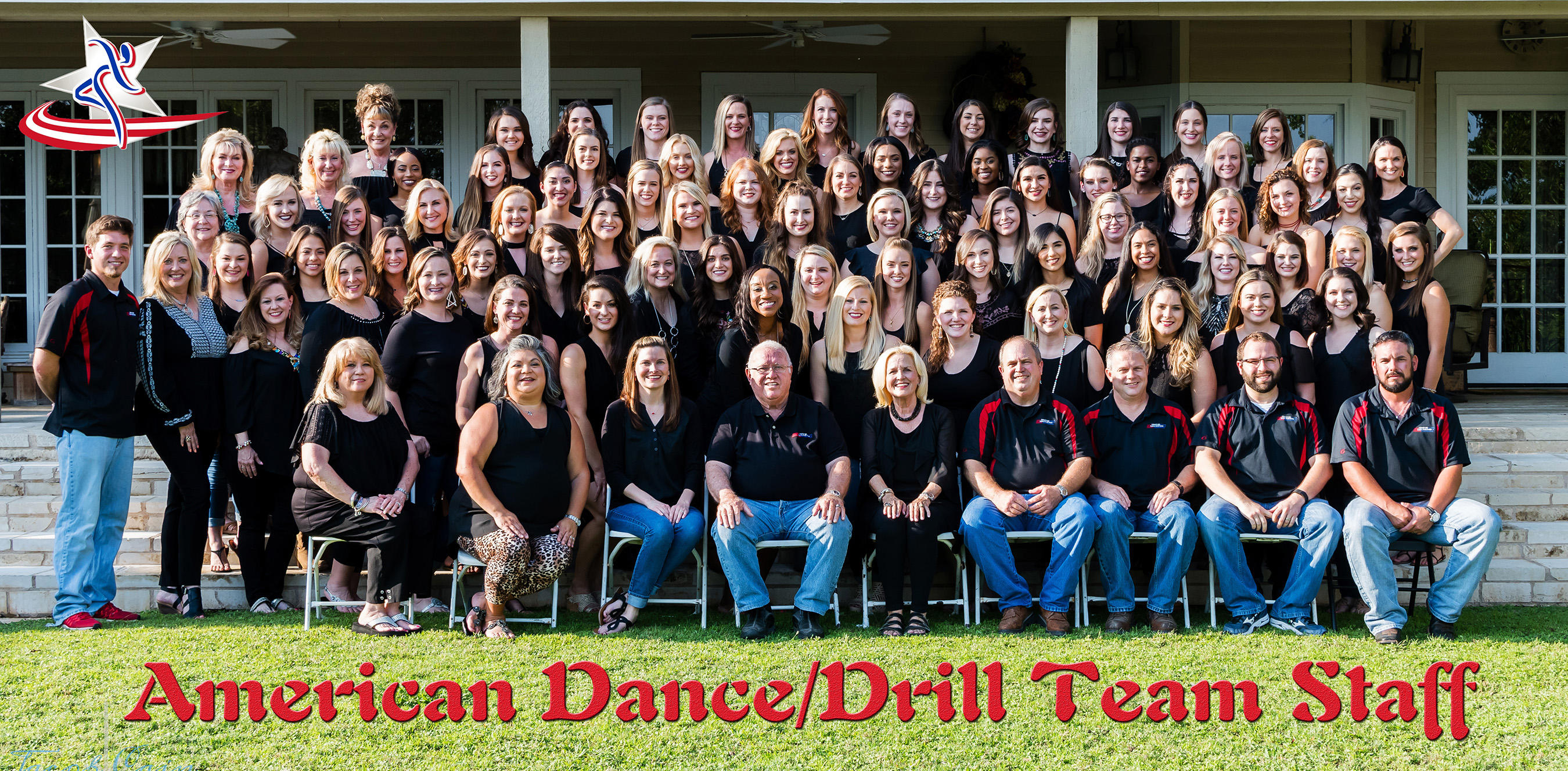 The American Dance/Drill Team® Staff consists of dance/drill team professionals that have completed at least one year of college and have chosen this as a career and not a part time job. Each member of our staff becomes personally involved with the success of your team. Just as your feel a pride of accomplishment when your team shines, so do we. There are over 100 dance educators that serve as Instructional Dance Staff, Marching Staff, Judges, Adjudicators and Administrators at our year 'round events.

Today, Joyce and C.R. Pennington (owners) along with sons, Doug Pennington (Sound & Technical Equipment), Brad Pennington (Sales Operations), continue this strong tradition of excellence. Administrators including Barbara Schoepf (Accounts Manager), Lucinda Alexander (Director of Personnel), Brittany Pennington-Dolotina (Director of Curriculum) and a staff of over 150 dance educators contribute their expertise to offer a positive experience to all who attend our many events.

American Dance/Drill Team® is also proud of our special business friendship with some of the top corporations in their specialty areas, including Creations by Cicci, GTM Sportswear (warm up jackets), Biogime, Int. (cosmetics), ATS Tours and Travel, Tote Unlimited (tote bags) and Happy Feet Boots (dance boots and footwear)

Do you have the qualities and skills to become a member of the American Dance/Drill Team® Dance or Adjudication Staff?

You can now begin the process online!

Those students who would like to get volunteer or community service hours may volunteer to work contests.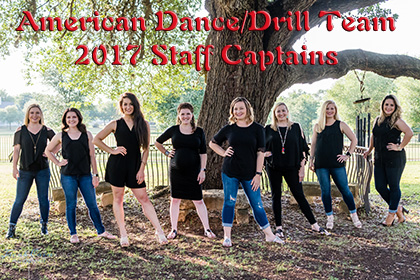 American Dance/Drill Team®
Staff Captains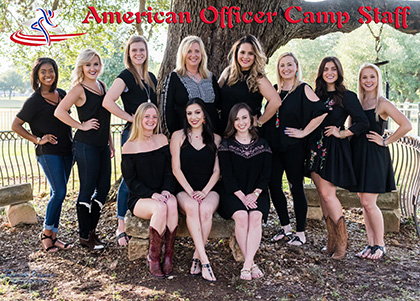 American Dance/Drill Team®
Officer Camp Staff

Joyce Eaton Pennington is the President, CEO and owner of American Dance/Drill Team School® (established in 1958 by Miss Gussie Nell Davis and Dr. Irving Dreibrodt) located in Salado, Texas. Joyce and her husband, C.R., bought majority stock of the company in 1984. She was a charter member of the Haltom Highsteppers and holds a degree in physical education and dance from the University of North Texas.
She was a high school drill team director and physical education teacher in the Dallas area for ten years. Joyce was the charter National Vice President for Dance/Drill Team Directors of America, their Exhibit Manager for nine years and received the Honorary Lifetime Member award from that organization in 1986. In 1995, she was awarded the Lifetime Achievement Award from the Texas Dance/Educators Association.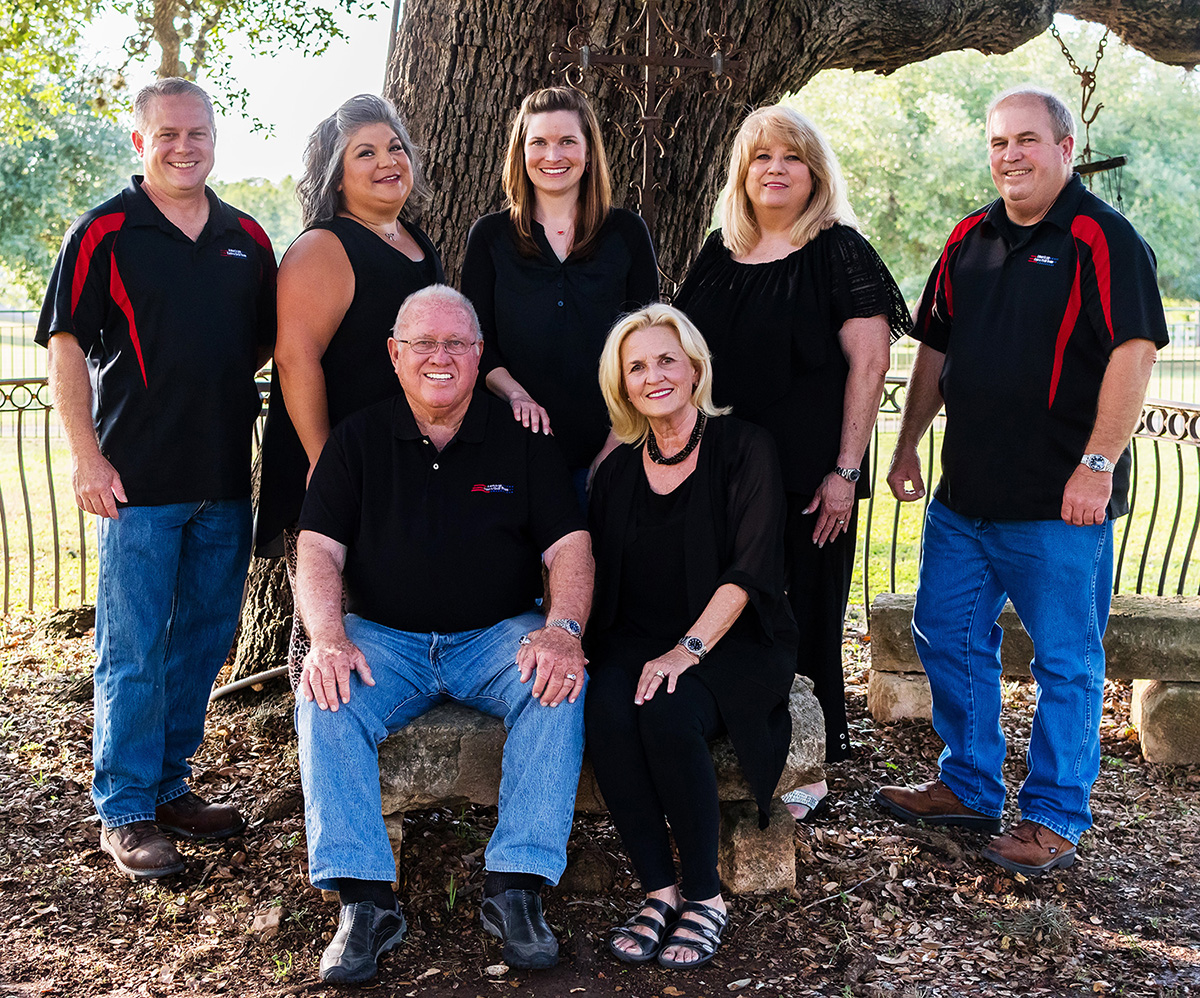 In September of 2016, she was recognized for her contribution to the fifty year celebration for the Haltom Highsteppers. In 1999, for the 60th Anniversary of the Kilgore Rangerettes, she was named as Honorary Lifetime Member of Rangerettes Forever. In January 2000, Joyce was inducted into the Texas Drill Team Hall of Fame by Texas Dance Educators Association. She was also awarded the first Distinguished Service Award by TDEA in 2008. Mrs. Pennington has served as guest professor and speaker at Stephen F. Austin University, Texas A&M University, Texas State University and University of North Texas (her alma mater) in their physical education and dance departments. She was the originator of the NBA Dallas Mavericks Dancers in 1989-90 and served as their director for five years. She collaborated with Dr. Kay Teer Crawford, on a series of books on drill team, entitled World of Drill Team, and has authored three volumes of books entitled Gussie Nell's Angels (There is a drill team in heaven). She was also on the Advisory Board for In Motion magazine. Joyce was also instrumental in founding the National Council of Dance, En Croix (a fellowship for Christian dancers) initiated programs for Dance/Drill Team Directors of America including Job Fair, Judges Certification and the Mentoring Program. In 2013, she was asked to serve on the advisory board for the National Dance Foundation and serves as chairman of the annual Kick for Kindness campaign. In 2014, the World Famous Kilgore College Rangerettes honored her by dedicating their show, Revels, to Joyce Pennington, for her dedication and support of the Rangerette organization through scholarships, the Gussie Nell Davis Dance Classic, and Revelations dance intensives.

C.R. Pennington comes to the company with over 35 years experience in the ladies garment industry where he owned a manufacturing company and over 17 retail stores. He chose to support Joyce's love for dance/drill team and serves as Vice President and Chief Financial Officer of the company. He is also in charge of merchandise design and merchandise marketing. C.R. has been a driving force in all of the benevolent support of the teams recently affected by hurricanes, as well as offering scholarships to deserving students for camp. Mr. Pennington has been honored by the Kilgore Rangerettes as an Honorary Rangerette Forever, for his benevolent support of Rangerette scholarships. In 2017, the Penningtons established the "Joyce & CR Pennington Dance Departent Scholarship" that will go to a deserving dance major choosing a career as a dance educator.

Joyce and C.R. have two sons that work for the company, Brad and Doug, along with granddaughter, Brittany Dolotina, who is ADTS Director of Curriculum. Brittany's husband, Jordan, is a band director and works ADTS competitions. They have two children: Jackson and Mackenzie. Doug and Gina have two children, Kylee (works part time in the office) and Coleman. Brad and Tracy (dance team director and ADTS contest judge) are parents to Brittany Dolotina and Samantha Selby (ADTS judge and dance team director).