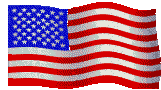 2017 Contest Registration
Watch for the American contest registration page will be 'live' by September

Now accepting PayPal and Credit Cards for Registration
For details or invoicing, contact Barbara, our accounts manager


$100 discount to new clients (not attending in the past 3 years)**
Use the discount code in the comments box: ADTSNEW100


Groups that attended an American Officer Camp in 2016 will receive an additional FREE officer event. Use discount code in comments box: ADTSOfficer


Groups attending a team camp or private camp with American in 2016 will receive a FREE team event. Use discount code in comments box: ADTSTeam


Register and Pay by December 1st and receive a 10% discount
Purchase Orders are not considered payment
Printable Forms:
Kansas Registration
Regional Registration
Nationals Registration
*This discount only applies to entries made by the team director and does not apply to individual entries.
Invoices not paid by December 1st, will be revised at the regular entry fee price.
Cannot be combined with any other discounts
**Must compete at least 3 team events and is not applicable when combined with any other discounts.
Must be paid in full at least three weeks prior to contest date to be eligible.

If you need your login and password, or entry fees, directors can email us at
contact@danceadts.com, and we can send this to you.
If you have questions about your invoice or special invoicing,
email Barbara at accounts@danceadts.com


If you need to receive a username and password, a W-9 form for your bookkeeper,
or have any questions about the new system, please contact us, or call 254-947-0613



You do not pay at the time of pre-registration. An invoice will be sent to you
once you have hit 'submit and print' at the end of your pre-registration process.

If you need to add or modify any of your entries, you can login and modify your information up to two weeks prior to the competition. After that time, you must contact our office to add or modify events.

If you do not see the
"Directors Statement of Responsibility" pop up once you have hit
'Print and Submit', you are NOT registered yet.


Studio/All Star Divisions will conform to USASF rules for 2017
Mascots-6 and under
Elementary-7-9 years on Aug. 31
Intermediate-10-12 years on Aug. 31
Junior-13-15 years on Aug. 31
Senior-16-18 years on Aug. 31

Middle School/Junior High
All Middle Schools and Junior Highs will be in a combined category and can be
divided into team sizes if there is 5+ entries per division



High School Team Sizes (does not appy to any other groups)
Jr Varsity & Pep Squads (any size-may be separated if 5+ in a division)
Extra Small Team – 15 & under
Small Team - 16-25
Medium Team - 26-35
Large Team - 36-45
Super Team – 46+
*If there are at least three teams of 60+, we will add another Super XL Division
If there are less than 3 teams in a division at a given contest,
we may combine the teams in the next closest division
Elite Team (a portion of your team that is a specialty group; ex., Jazz Co., Kick Co., etc)

College Team Divisions (Nationals only)
Div. IA (Large Universities)
Div. I (Medium Universities)
Div. II (Small Universities)
Div. III (Junior Colleges)
NAIA Colleges
Div I/IA Hip Hop Teams
Div II/III Hip Hop Teams


2017 Contest Fees
Regionals Contest Fees for 2017
(these prices will not be reflected on the registration page until Sept. 1st) -
Team Events: $255 * Officer Events: $225
Solos: $95 * Duets: $155
Sm Ens: $165 * Med Ens: $185 * Lg Ens: $205
Elite Groups: $255 * Show Production: $300
*Register and pay by December 1st for a 10% discount

Nationals Contest Fees for 2017
Team Events: $310 * Officer Events: $270
Solos: $110 * Duets: $175
Sm Ens: $185 * Med Ens: $205 * Lg Ens: $225
Elite Groups: $310 * Show Production: $335 * International: $250
Collegiate Teams: $325
*Register and pay by December 1st for a 10% discount

Kansas Spectacular fees for 2017:
Team Events: $245 * Officer Events: $215
Solos: $50 Duets: $80
Sm Ens: $160 * Med Ens: $180 * Lg Ens: $200
Elite Groups: $245 * Show Production: $310
*Register and pay by December 1st for a 20% discount
(put KSLove20 in comments box)
See Individual Registration Below
Office Hours: Monday through Thursday, 9:00-5:00pm Central Time
contact@danceadts.com or 254-947-0613 or 800-462-5719