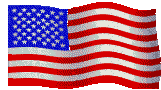 2016 Contest Registration
The American contest registration page is 'live'

Now accepting PayPal and Credit Cards for Registration
For details or invoicing, contact Barbara, our accounts manager


$200 discount to new clients (not attending in the past 3 years)**
Use the discount code in the comments box: ADTSNEW200
Purchase Orders are not considered payment

*This discount only applies to entries made by the team director and does not apply to individual entries.
Invoices not paid by December 1st, will be revised at the regular entry fee price.
Cannot be combined with any other discounts
**Must compete at least 3 team events and is not applicable when combined with any other discounts.
Must be paid in full at least three weeks prior to contest date to be eligible.
If you need your login and password, or entry fees, directors can email us at
contact@danceadts.com, and we can send this to you.
If you have questions about your invoice or special invoicing,
email Barbara at accounts@danceadts.com


If you need to receive a username and password, a W-9 form for your bookkeeper,
or have any questions about the new system, please contact us, or call 254-947-0613



You do not pay at the time of pre-registration. An invoice will be sent to you
once you have hit 'submit and print' at the end of your pre-registration process.

If you need to add or modify any of your entries, you can login and modify your information up to two weeks prior to the competition. After that time, you must contact our office to add or modify events.

If you do not see the
"Directors Statement of Responsibility" pop up once you have hit
'Print and Submit', you are NOT registered yet.

Directors may view entry fees by logging into the registration page or
can be emailed to you upon request.


High School Team Sizes (does not appy to any other groups)
Extra Small Team – 15 & under
Small Team - 16-25
Medium Team - 26-35
Large Team - 36-45
Super Team – 46+
*If there are at least three teams of 60+, we will add another Super XL Division
Watch for the editable PDF for the Regional Registration form
Watch for the editable PDF for the Nationals Registration form


FormSwift is a project focused on creating personal and legal templates that are customizable, easy to use, and highly professional. For select businesses and organizations, including schools, non-profits, and athletic associations, we offer a tailored set of free services, such as customized e-signature forms for any PDF.
See Individual Registration Below
Office Hours: Monday through Thursday, 9:00-5:00pm Central Time
contact@danceadts.com or 254-947-0613 or 800-462-5719